While the chart shows Oregon as less than 30 days, the reality is that any decent Portland home that's fairly priced will be gone in a week. My last listing went live on MLS at 8:00 PM on a Saturday night. We received 10 offers by Wednesday and accepted $56,000 over the list price.
Besides the fact that the market is hot, this seller had wisely decided to have a home inspection before it went on the market, and fixed everything the inspection report turned up. I recommend the pre-listing home inspection to all my sellers. Even if you don't want to fix everything, you get the time to generate multiple estimates for the work, instead of being presented with the buyer's bid late in the standard 10-day inspection period when you can't realistically get a contractor to show up in time to get any competing estimates. It's almost like agreeing to the highest repair estimate before you even see it. Much better to have the time to get your own and either do the repairs or credit the buyer the amount of the lowest estimate.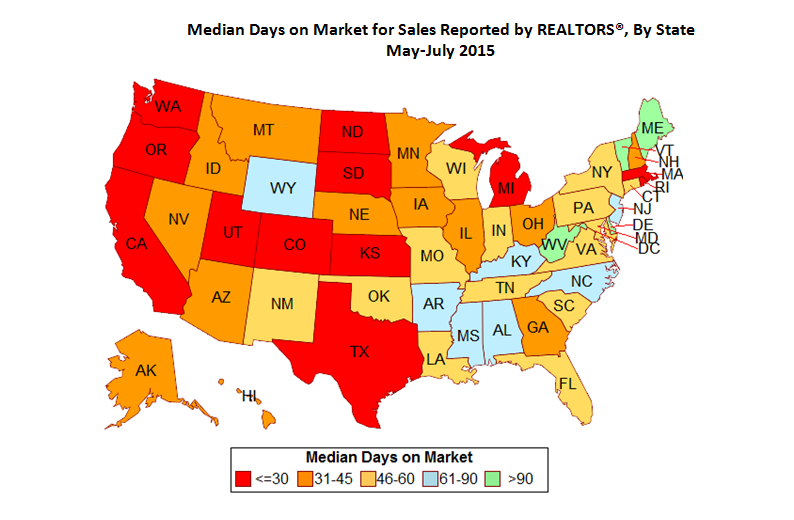 Posted on September 2, 2015 at 10:57 am
Dave Sutton
Posted in

Home Buying, Home Inspection, Home Selling, Portland Real Estate, Portland Real Estate Statistics, Uncategorized
Tagged

home buyer, Home Buying, home buying recommendation, home inspection, home repair, home seller, how to buy a home, how to sell a home, seller advantage
Hard to believe people would buy a home so they could jump into a remodel? OK, it does have something to do with the age of the home. It's maybe not surprising that nearly three in four who purchased a home built before 1921 did; but nearly one in three who bought a new home (built since 2009) did too. More than half of all home buyers started a home improvement project withing 90 days of purchase.
Remodeling the kitchen was most popular (47%), with bathroom a close second (44%). (From National Association of Realtors)
Posted on July 25, 2013 at 1:35 pm
Dave Sutton
Posted in

Home Buying, Home Inspection
Tagged

home buyer, Home Buying, home buying recommendation, home inspection, Home Remodel, home repair, Home Search, inspection report, Real Estate Statistics
Another agent in my office recently listed a Portland house which the seller (Let's call her Mary) had purchased without a
home inspection (or Realtor representation). The buyer (Let's call him John) did buy a home inspection, which discovered mold, faulty wiring and hazardous attic insulation, among other things, all of which will cost Mary $12,000 to remediate. That $12,000 is an expense that most likely could have been paid by the seller when Mary bought the house. So in this case Mary saved $400 (a typical home inspection fee) and is now spending $12,000 to complete the sale to John.
Even beyond that, I recommend to all my clients, buyers and sellers both, that they purchase a home inspection. The advantage for a seller is that any significant issues are found and can be addressed by either fixing the problem, offering a credit, or adjusting the list price. The advantage to a buyer is that significant issues discovered will usually be corrected at the seller's expense.
My recocommendation to all clients, whether buyer or seller, is to not have the seller do the repairs. It's much better to either credit the amount of necessary repairs to the buyer at closing, or adjust the sale price by that amount. That way a seller doesn't have to deal with the repairs or any unhappiness from the buyer about the quality of work; a buyer gets to select who and how the work is done without worrying that the seller did the work "on the cheap".
Posted on August 25, 2012 at 6:50 pm
Dave Sutton
Posted in

Home Buying, Home Inspection, Home Inspection, Home Selling
Tagged

buyer advantage, home buyer, Home Buying, home buying recommendation, home inspection, home repair, home seller, home selling, how to buy a home, how to sell a home, inspection report, seller advantage